HOBY is a leadership camp in which students from across the state get to meet to learn about the benefits of personal, group, and community leadership. Groups composed of students from all parts of the state spend three days learning about the value of community service, teamwork, and effective communication all the while having fun and learning what it means to be a leader. Seminar's run 3-4 days April - June, at a University in Montana.
The cost is $225-425 but a funding program is available. Specific locations and dates will be posted Nov. 13th. on the HOBY site. See Mrs. Boone if you are interested.
---
Deadline for 2nd semester schedules changes-

The last day to request a schedule change for 2nd semester is Jan. 4 at 3 pm. Students can requests an appointment with their counselor or e-mail their counselor.

Registration for 2019-20 school year

for Sophomores will be Jan 28-31.


TUTORING AVAILABLE!!
National Honor Society Students are available to tutor students on Wednesdays from 2:05-3:03 in room 244.

Powered by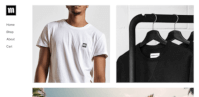 Create your own unique website with customizable templates.